Go Green! We Install Solar Panels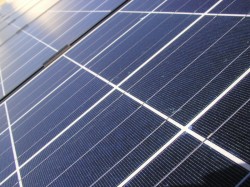 Southern Chester County Electric is going green and now install solar energy panels.
Solar energy is the cleanest and most plentiful energy in the world. In addition, right now it is more affordable than ever with the state and federal incentives. These government incentives can help you save 50% or more off the cost of having your PV system installed.
The pay back on the PV solar installation may be a lot sooner than you would think. When you factor in the government incentive along with the renewable energy credits (REC) and the savings on your utility bills, your system could pay for itself in 6 years or less.