Recent Solar Panel Installation with Enphase Micro Inverters
We recently installed a roof-mount system of solar panels using Enphase micro-inverters. The micro-inverters we installed connect directly to each solar panel changing DC to AC power for a quicker, safer installation and also makes your panels more productive and more reliable.
These pictures are from an installation of a 10k system with Martin Young.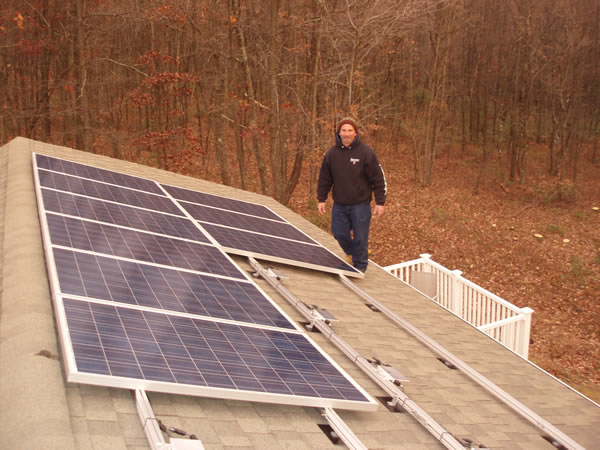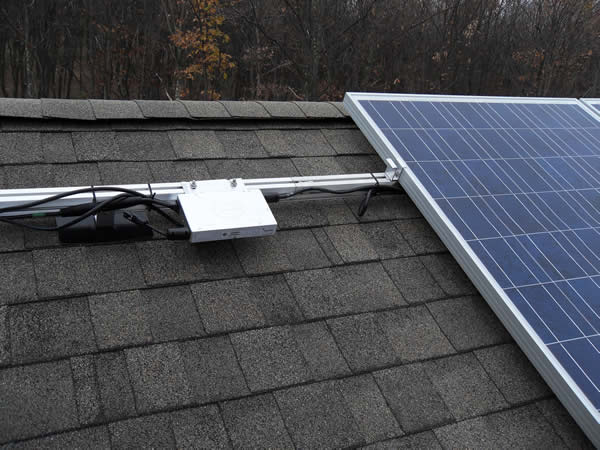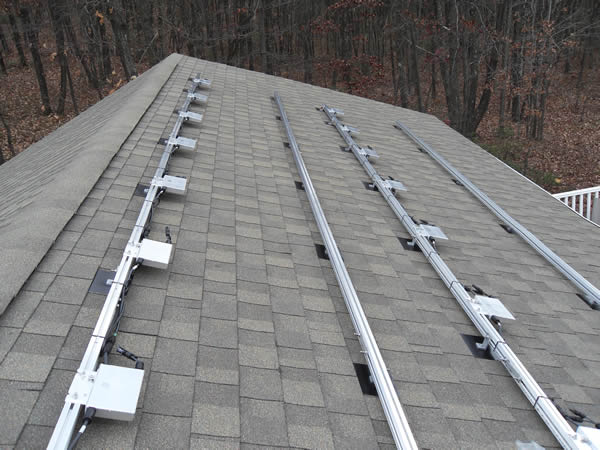 Solar panels can also be installed using a ground mount system. The picture below shows a 10 KW
Ground mount system using Enphase Micro inverters and Schuco panels.