Efficient and Powerful Lighting Options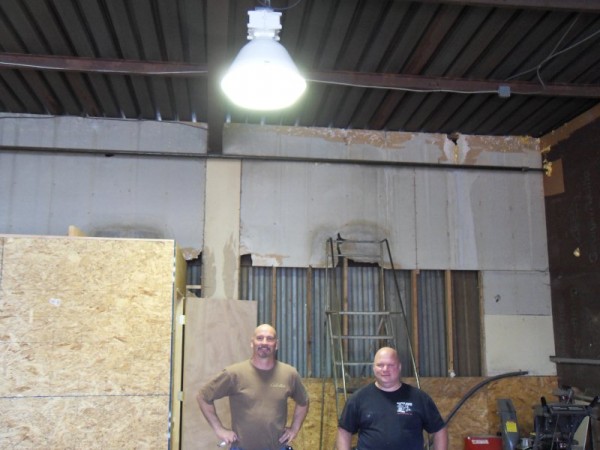 Large buildings such as warehouses and garages with high ceilings require powerful lighting to illuminate. Using 400 watt metal halide bay light fixtures are a good choice.
These light fixtures are low maintenance, energy efficient and have a long bulb life. Pictured above is George Goglia (me) and Mike Venti with his new garage lights installation at M&S Venti Trucking in Glenolden, PA.