Get Prepared With a Standby Generator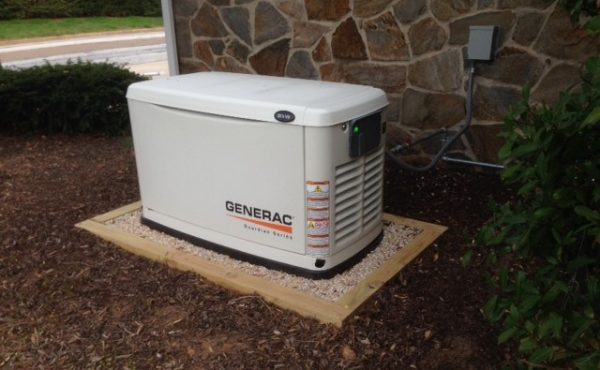 June is the beginning of the Atlantic hurricane season, and it's a good time to get prepared for power outages. Give us a call and we can help you with a generator that's right for you.
For a little more than the price of a portable generator you can have a trouble-free standby generator. No need to roll out run cords or mess with gasoline. This Generac automatic standby generator (pictured above) is ready for a power outage.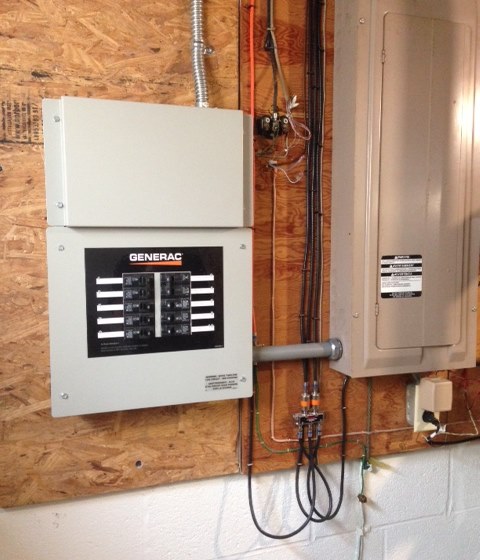 Pictured here is a Generac 10-circuit automatic transfer panel, installed in Oxford, PA in Chester County.