Upgrade to LED Lighting for Big Savings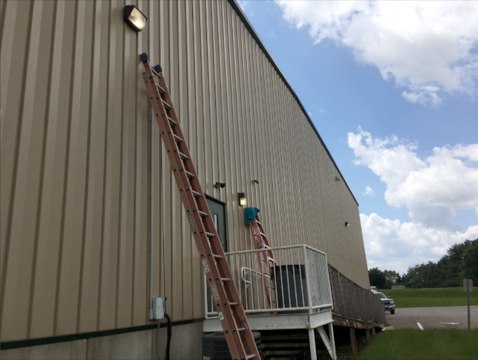 Commercial quality LED bulbs are much more efficient, up to 80%! LED lighting also lasts much longer on the average, and requires less maintenance. This can add up to big savings on your energy costs.
The photos here show one of our recent commercial LED lighting retrofit projects in Jennersville, in Chester county Pennsylvania.