Save With a KVAR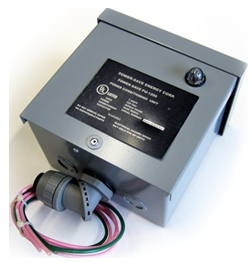 A KVAR, or Kilovolt Amp Reduction unit, is a small box that is installed next to your breaker box. It's designed to absorb and store excess electricity, which means a lower electric bill.
A KVAR also reduces 'noise' in the electrical system and eliminates power surges. KVARs are currently installed in thousands of homes nationwide.
For safety reasons, a KVAR should only be installed by an electrician. Southern Chester County Electric currently recommends and offers the Power Save 1200. Visit our Power Save page and then contact us for for more info.