Whole House Fans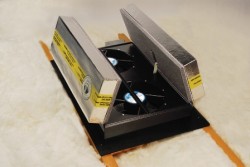 Whole house fans are a great way to cool your house down and save energy. If you have a house that doesn't have a/c or if you don't like a/c a whole house fan may be the answer.
The fan pulls air in through your first floor windows and pushes the air out thru the attic also cooling the attic and in turn the second floor.
You know some days its not as hot, but the sun heats up your house and attic making most people turn the a/c on. A whole house fan is perfect for days like that and if you have a/c you will reduce your energy usage by not using it as much.
Recently the tv series "This Old House" installs and featurs Tamarack's Whole House Fan. Click here to watch the video clip.