Safely Install Electrical Equipment in Outbuildings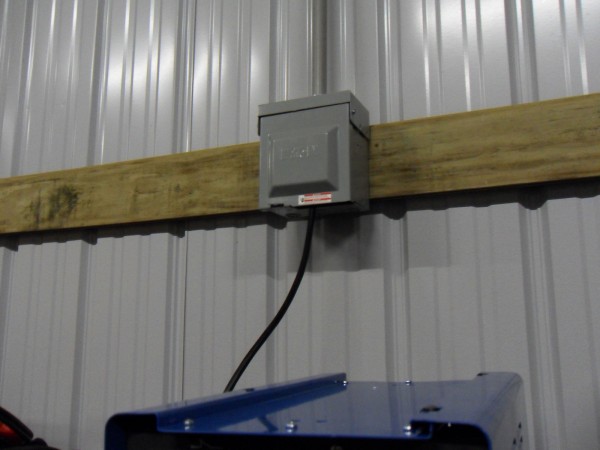 When installing electrical equipment in outbuilding such as barns, sheds and garages, it is important to consider basic electrical safety.
Electric is easy to take for granted and basic safety for your outlets can be overlooked.
Equipment stored and running in outbuildings is subject to damage from tools, machinery, livestock and damp weather conditions.
We highly recommend these safety precautions:
Running wire in conduit whenever possible. Having wires exposed in outbuildings increases the chance of them becoming damaged and becoming an electrical hazard that might go unnoticed until it is too late.
Install weather-tamper proof covers over all the outlets and switches. Outbuildings, although being covered from exposed weather, are not as weather proof as our homes. In addition, the covers protect the outlets from being exposed to other outside elements.
The picture shows a safe installation of a 230 volt outlet for a welder at Clark Brothers Nursery in Jennersville, PA  Chester county.