Whole House Fans Can Lower Your Electric Bills
Whole house fans can save you on your utility bills by by lowering your electric usage. These fans pull cool air in through your house and push the hot air out through the attic. This process will cool your attic, once attic is cooler the second floor of your house will be cooler.
This first picture shows the low profile vent intake of a Tamarack whole house fan installed in Oxford Chester County PA. No noisy or rattling louvers to worry about.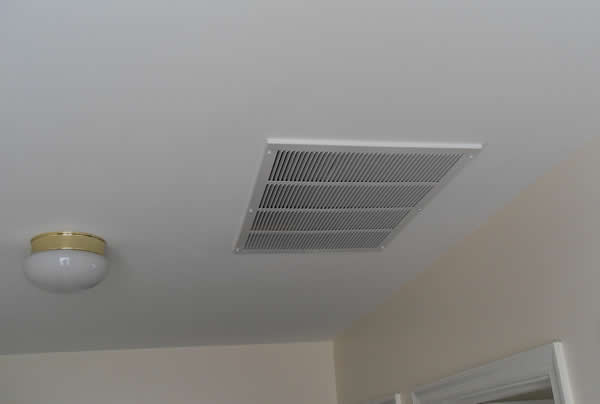 This whole house fan pictured below, has r38 insulation to prevent hot or cold air from coming in and the insulated doors open automaticly when the fan is turned on. No need to go up in the attic to cover or uncover.