Hurricane Forecast Increases Interest in Generators
Hurricane Irene slammed into the east coat over the past weekend and caused record power outages, some people are still out. Generators were a hot item and sold out quickly along with the related equipment such as generator transfer switches, generator panels, cords and plugs.
If you prepared ahead of time and had your generator wired and ready to go you where probably unaffected by the storm. People who had the automatic standby generators and even portable generators were glad they did, with all that rain it was important to keep the sump pumps running to prevent basements from flooding.
Please be sure to have your generator wired with the proper transfer equipment to prevent generator power from going back out on the utility lines that could cause injury to the lineman. Also remember to always run your generator out doors to prevent carbon monoxide poisoning.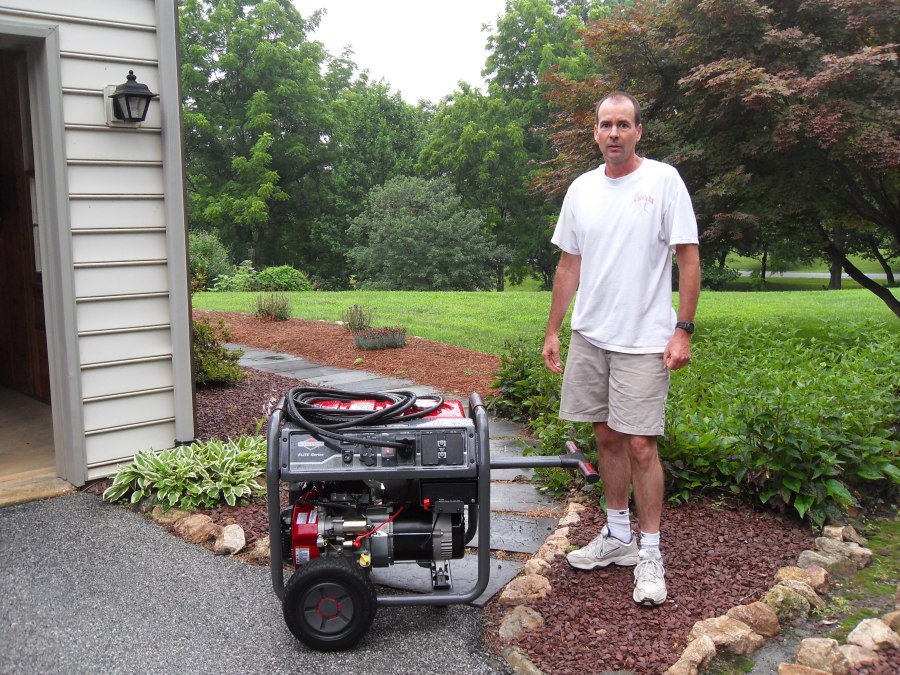 This photo shows William Brown of Landenberg, PA had his generator wire up back in the early summer and was prepared for the storm; just roll it out of the garage and plug it in.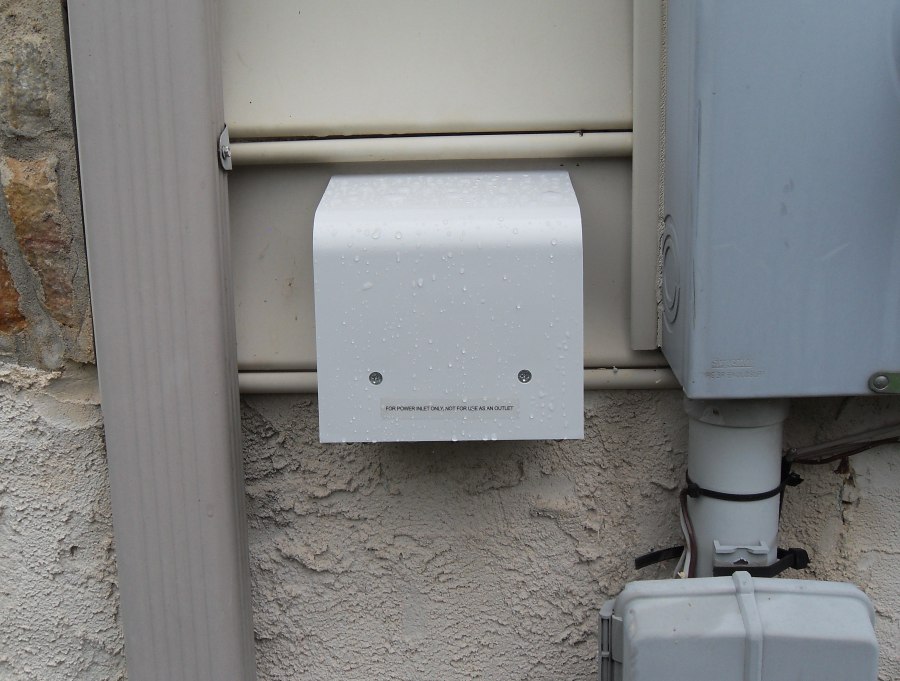 This picture shows 30 amp outdoor twist lock generator plug.