Space Heater Safety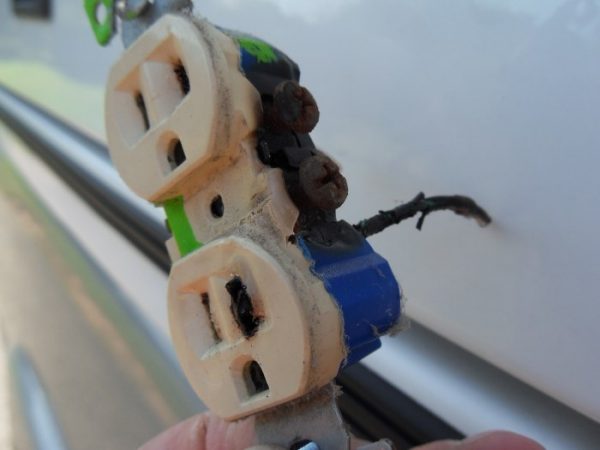 Southern Chester County Electric wants you to have a safe and warm winter. Space heaters are a good way to heat areas in your home and can save you money by only heating the occupied room, allowing you to turn down the main heat in the rest of the house.
Space heaters can be dangerous if not used properly and are a major cause of fires in the cold winter months. Never leave a space heater unattended and unplug when not in use. Check plug and outlet to make sure you have a nice tight connection and feel the cords and plugs to make sure they are not getting too hot.
Keep heaters at least 3 feet away from combustibles like drapes curtains and furniture. Keep pets and children away and check to see if your heater is equipped with over heat protection and tip over shut off. Never use an extension cord on a electric heater.
The photos above and below show a burned up plug and outlet in Cochranville, PA.