Daylight Savings Reminders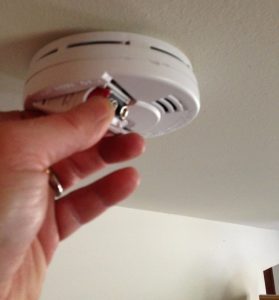 Daylight savings time begins March 10, so don't forget to change the batteries on your smoke detectors. Also smoke detector units are recommended to be replaced every 10 years, so check the date on the back of your smoke detector when you change the battery.
An estimated 65% of deaths from home fires took place in a home without a working smoke detector. Smoke detectors are recommended to be installed in all bedrooms and on every floor.