County Lines Magazine Discusses Generators With SCC Electric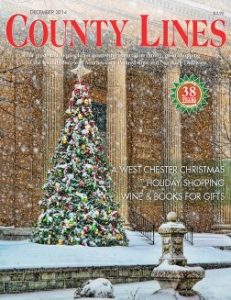 A recent article in Chester County's County Lines Magazine covered the topic of surviving winter power outages with the help of a generator. We were interviewed for the article, which explains generator options, things to look for in a generator, as well as installation and maintenance.
During a February snowstorm last winter, over 39,000 homes—a fifth of Chester County—were without power. For many, that outage lasted several days. For some, it was one of several cold and dark times last winter. Others, however, only experienced a temporary flicker, and the lights, heat, refrigerators, appliances … continued unabated.