RAB Vapor Proof Lighting for Reliable Outdoor Use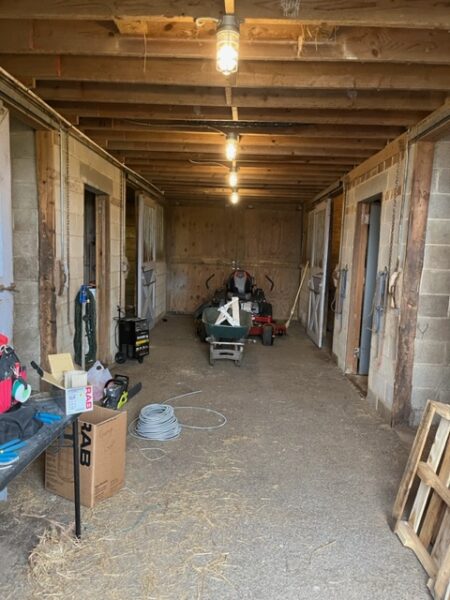 Moisture, dust, birds, mice, and their nests often collect in barns and out buildings could be a fire hazard when they come in contact with lighting fixtures and electrical equipment. The heat from the equipment and or even short circuits and electrical malfunctions can cause these materials organic materials to catch fire.
RAB Vaporproof brand lighting is a good choice for agriculture, buildings horse, barns, and more. These lights are waterproof, vapor proof and dust proof with stainless steel screws and cast aluminum. This light fixture is made to be reliable in dirty, damp and dusty conditions and is reasonably priced.
We recently replaced lighting in a barn in the Fair Hill area. We removed the old fluorescent lights that were full of organic materials and even a dead bird we installed new RAB lighting with LED energy efficient bulbs.