The Tesla 240V Portable Charger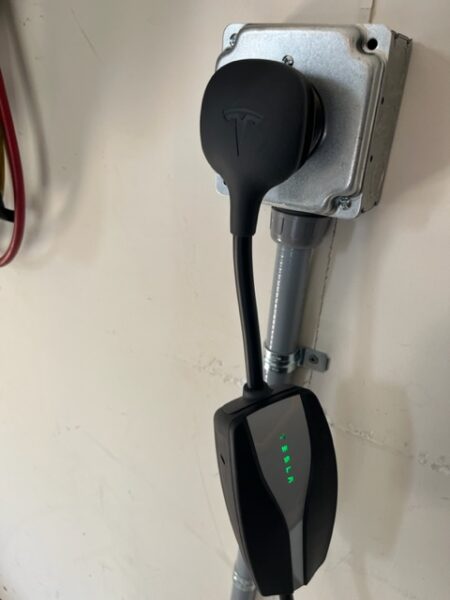 This is a 240 V Tesla portable charger. This EV charger has the power of a lot of hardwired fixed units that people install in their garage but the beauty of this unit is it can be unplugged and brought with you when you travel.
We installed a 240 V receptacle and ran a dedicated line from the garage to the breaker box. Down in beautiful Landenberg Chester county, Pennsylvania.