Outdoor Ceiling Fan Options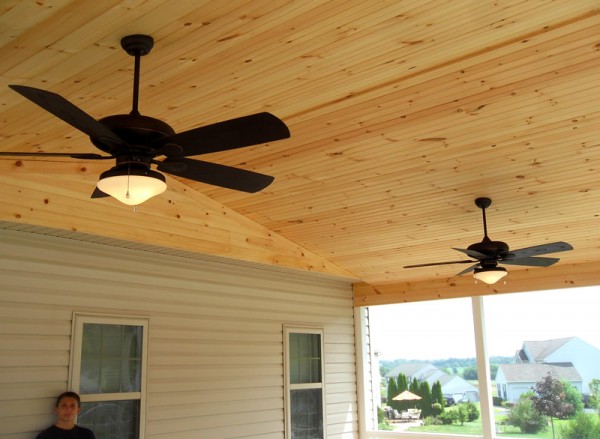 Ceiling fans make a great addition to your outdoor porches and gazebos. They can make these areas cool and comfortable on hot summer days and nights.
Note that only properly rated fans should be used in an outdoor area. Even though they aren't exposed to direct weather such as rain or snow, these areas can still be exposed to moisture.
Outdoor rated ceiling fans are designed to keep moisture from damaging the fans and prevent moisture from penetrating the motor and electronic components.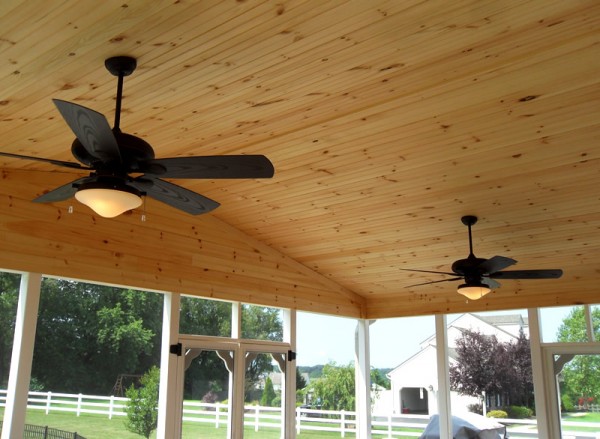 These two Monte Carlo outdoor fans were installed on a screened-in back porch in Lincoln University, PA.