Make These Upgrades Before Selling Your Home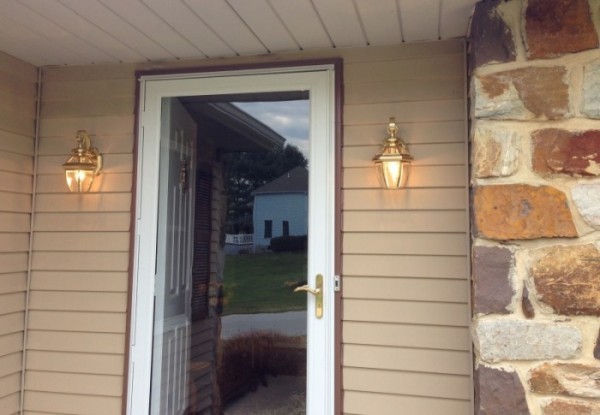 If you're thinking of selling your house there are some easy and inexpensive upgrades and repairs you can do to make your house more attractive to prospective buyers, as well as help you pass your home inspections.
First, make sure you have working GFCI outlets that are required at wet locations in your house such as bathrooms, kitchen, basement, garage and outside the house. Replace outlet covers and light fixtures indoor and outdoor and replace smoke detectors.
For more info on getting your house ready to sell contact Jennifer Dastalfo at Beiler-Campbell Realtors. The top photo shows new front door lights in West Chester, and below is a GFCI outlet and weather-proof outlet cover in Landenburg, PA.