Back-Up Power Systems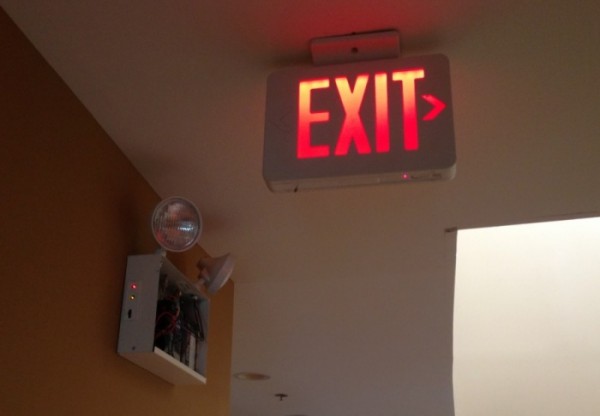 June 1st is the beginning of the hurricane season. This is a good time to make sure your back up power systems are in good working condition.
Make sure that your maintenance is up-to-date on your generators; check the oil, oil filters, air filters and batteries. Remove old gasoline and add fresh gas. Test run your generator and test the voltage output to make sure it is what the manufacturer recommends.
For commercial buildings test emergency lights and exit signs and replace batteries and bulbs if needed. Emergency lights and exit signs can save lives, allowing people to find their way out of a building in the event of a emergency.
The photo below show (in order) an 8 circuit transfer panel and an L14 30 twist lock outlet for a portable generator in Atglen, PA, and at the bottom we're draining the oil on a Generac whole house standby generator in Oxford, PA. The top picture shows a battery replacement underway on emergency lights at Traditions at Inniscrone club house in West Grove, PA.