Summer Safety Tips for Pools & Spas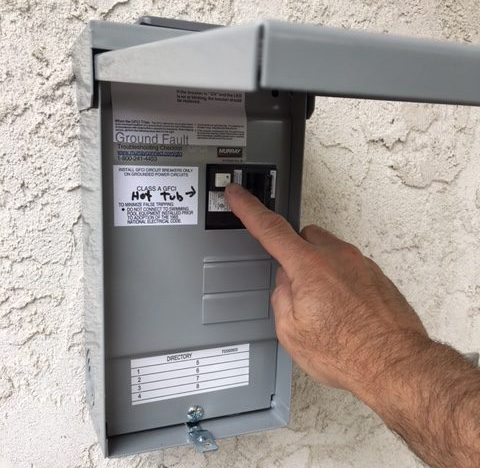 Summer is here, and our pools, spas and hot tubs are back in action. Before you get in, make sure to test all GFCI outlets and breakers around the pool and hot tub areas. Each GFI outlet should power off when you press the test button. Immediately replace any defective outlets.
Also, don't be tempted to use extension cords to power devices near your pool. Use battery powered devices. Keep all electric equipment and appliances away from pools, spas and hot tubs. And of course, stay away from the pool area during thunder and lightning.
Our featured photo shows a new wired and installed 50 amp GFCI hot tub disconnect in Cochranville. Have a great summer!